Top 5 Best Cruelty Free Concealers 2022:
Concealer can work wonders for anyone with dark under eye bags, acne, sun damage, or hyperpigmentation. Unfortunately, not all beauty brands out there may align with your personal values and ethics when it comes to animal testing.
So, if you want to take a stand against animal testing, but still look fantastic doing so, consider adding these next cruelty-free concealers to your makeup routine.
---
Detailed Reviews: 5 Best Cruelty Free Concealers In 2022
NYX is one of the most affordable and popular cruelty free brands on the market. Their concealer is a favorite among many beauty influencers online as well. The NYX HD concealer is full coverage and comes in a variety of different shades so that you can highlight and contour your face as well for a complete look. It's available in 23 different shades. However, this line of concealers also includes a color correcting shade range—select yellow for brightening, purple for neutralizing, and green for canceling out intense redness and acne.
The NYX HD concealer is easy to work with, offers a significant amount of coverage, and comes in a unique color-correcting range that can help you cover tattoos, scars, and intense hyperpigmentation. It can get a bit cakey throughout the day; however, if you have blotting papers and your favorite powder on standby, you should be fine after a quick touch up. It also sits at a great price point, so even the beauty-lover on a budget can try this concealer out.
Use your finger or a damp beauty sponge to blend it out for the best results.
Pros
Line includes color correcting shades to suit your specific skin issues
Buildable coverage
PETA certified cosmetic line
Easy to use concealer wand for precise coverage
Affordable drugstore price
Easy to blend
Cons
Can get cakey with all-day wear
This concealer by Almay comes in a stick formulation, meaning that it's creamy and melts into the skin without much blending at all. This cruelty free concealer is optimum for busy parents or students who don't have much time to do their makeup in the morning — just dab, blend, and go.
This concealer is oil-free, but still may not be the best for oily skin types. It can slip and slide if not set with a powder, so keep that in mind. This concealer by Almay will work best with sensitive skin types. For example, if you have rosacea, this product would be perfect for achieving a flawless and even face.
Pros
Resistant to creasing
Hypoalergenic
Frangence-free and suitable for sensative skin
Oil free
Medium to full coverage
Feels lightweight on the skin
Great for brightening the under eye area
This concealer stick by Covergirl is best for dry and fair skin. The product contains nourishing ingredients to hydrate your under eyes, such as ginseng, vitamin E, and chamomille.
This is a wonderful concealer for fair skintones. Unfortunatly, the shade range is limited. There are only six shades, and they tend to all fall on the lighter end of the spectrum.
Pros
Non-drying formula
Creamy consistency
Comfortable to wear
Excellent for fair and dry skin
Conveient bullet applicator
E.l.f is a well-known makeup brand, due to its affordable drugstore price point, and its firm stance against animal cruelty. Not only are they cruelty-free, but all their makeup products are also vegan-friendly, which means none of their lipsticks, glosses, eyeshadow pallets, or powders contain ingredients like carmine or lanolin.
This concealer, in particular, is a unique dual ended product that works as a concealer and liquid highlighter. The coverage is quite light, so keep that in mind — it works best for natural looks.
If you're acne prone, perhaps avoid this selection. It will enhance your skin if it's already quite clear. However, if you're looking for something more heavy-duty, this may not be the concealer for you.
On the other hand, anyone can use the highlighter end to enhance their cheekbones. The formula is lightweight and adds the perfect hint of shimmer. You can also use the highlighter side as a base for your eyeshadow — so even if the concealer doesn't suit your skin type, this product can still serve you. Therefore, this is definitely one of the more multifunctional products out of the bunch.
Pros
Suitable for vegans
Dual ended highlighter and concealer
Contains skin tightening ingredients
Cons
Light coverage
More difficult to work with when blending
This concealer is long lasting, creamy, and comes in 12 different shades making it easy to find your perfect fit. A little goes a long way, so your concealer will last you months as well. This formula is vegan and free from harsh fragrances, making it suitable for sensitive skin.
It's also suitable for aging skin, as it has a great amount of coverage and will not settle into fine lines like some other concealers tend to do.
If coconut oil tends to break your skin out, perhaps consider another concealer since coconut oil is one of the main ingredients in this product. However, this is an ideal concealer for anyone with dry skin due to its creamy consistency. Also, since this is a cream-based concealer, the packaging is slightly inconvenient.
It doesn't come with an applicator, so make sure your hands are clean when scooping out the product. You can also use a brush to draw the product out and onto your skin. This concealer by BaeBlu is also a more luxe product, so it sits at a slightly higher price point.
Pros
Zero artificial colors and fragrences
High coverage
All day wear
Vegan friendly
Organic and natural ingredients
Long lasting
Cons
Contains coconut oil, which may break some people out
Slightly inconvenient packaging
On the pricier end of the spectrum
---
Why Cruelty Free?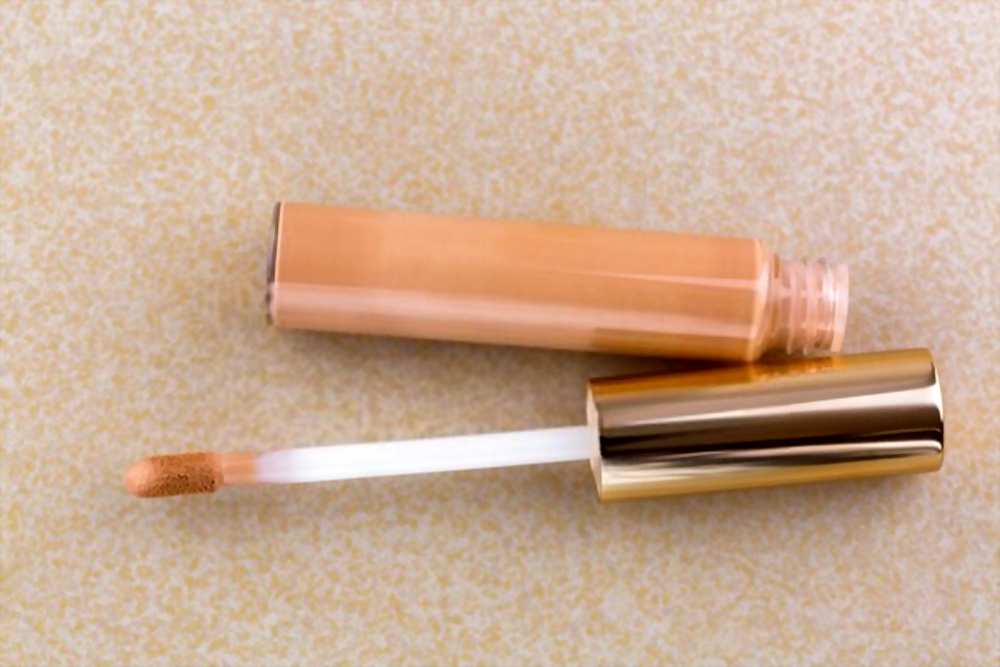 This may be the first time you've heard this term, if so, no worries. We're here to explain. Cruelty free means that a cosmetic brand or product has not been tested on animals. Animal testing is quite cruel and unethical and not to mention unnecessary.
Rabbits, monkeys, and sometimes dogs are subjected to harsh chemical tests. They may be burnt and blinded during these rigorous testing trials.
Many people confuse this term for vegan. They are two different phrases in the beauty industry, however. Vegan means that a product does not contain animal products. Some eyeshadows and blushes may contain traces of beeswax. Dyes in lipsticks can also contain carmine, which is derived from crushed beetles. When a product is vegan, this means that it is a plant-based makeup item, containing none of these animal or insect-based ingredients. These products are also suitable for anyone living a vegan lifestyle.
To clear up more confusion, a makeup item can be vegan, and not cruelty free and vice versa, so make sure to check online. NYX, for example, is cruelty free, and while they do offer some vegan items, not everything is suitable for those who live this lifestyle. Then, on the flip side, you have a company like e.l.f. They automatically check off both of these boxes since their entire line of makeup and skincare is both vegan and cruelty free.
How To Tell If A Product Is Cruelty Free?
All of these concealers are manufactured and sold by cruelty free companies. If you're unsure of how to make sure the company you're buying from is cruelty free, check the packaging and search for a leaping bunny logo. If you find a rabbit anywhere on the makeup product's packaging, this means that the item you're holding is, in fact, Leaping Bunny Approved.
When a product holds this title, it signifies that no animals were used to test the quality or effectiveness of the cosmetic product. It is the gold standard and stamp of approval when shopping for cruelty free goods.
---
How To Choose The Best Cruelty Free Concealer For You
1. Shade And Undertone
Look at the veins on your wrists. If they're bluish in appearance, then you are cool-toned. Therefore, you need to find a concealer with a cool undertone. If your veins appear more greenish, then you are warm-toned and should consider purchasing a concealer with a golden undertone instead.
2. What's Your Skin Type
Every human being on the planet is unique and special, and the same goes for your skin type. There are various types — from oily, aging, dry, combination, and dehydrated. To determine your skin type, look in the mirror, and examine your face. If your skin feels tight and you have patches of flakey skin, it's most likely dry. Search for a hydrating concealer to help combat your skin type.
If you're prone to acne and notice you tend to get shiny throughout the day, you most likely have oily skin. Make sure to always set your concealer with a dust of setting powder.
---
Ways To Apply Concealer
For spot correcting, you can dab a bit of the product onto the blemish and blend using a clean finger. You can also use concealer to highlight and contour your face for a more dramatic look. Unsure of how to go about this popular makeup technique? Purchase both a light and dark shade of concealer.
After you have blended a light layer of your favorite foundation, add the darker shade of concealer underneath your cheekbones, along your jawline, and on the sides of your forehead. Use the lightest shade on the high points and center of your face, such as on the chin and the bridge of your nose. Also, apply it underneath the eyes.
Blend the concealer using a damp beauty sponge or your favorite blending brush. This should give you a more angled and put together base for the rest of your makeup once you're done.
Lastly, for a more natural and awake look, you can also use it sparingly under your eyes —  just three dots — to brighten up your entire appearance.
---
Will Concealer Break Me Out?
Concealer can be a bit heavier than some foundations so that it can cover more with less product. Because of its thick consistency, you may worry that the formula can break your skin out, especially if you're prone to acne. However, don't let this stop you from searching for a solution for your breakouts or scarring. When searching for a concealer, make sure that it is non-cosmogenic, which means the formula will not clog your pores.
Additionally, if you're trying a new product out, do a patch test on your neck to ensure that you're not allergic and that the makeup product will not break your skin out. Also, make sure to remove it at the end of the day to ensure that your skin remains happy and healthy.
---
How To Remove Your Concealer
Always remove your makeup at the end of the day. You can use some cruelty free makeup wipes or a cruelty free micellar water and cotton pad. Gently press down and wipe upwards. Try to avoid scrubbing too harshly.
The skin underneath your eyes is thin and sensitive. If you want to avoid any kind of harsh pressure, use coconut, jojoba, or olive oil to dissolve your concealer and eye makeup first. Use a wipe or towel to wipe it off your face, using a gentle and upward motion.
Then lastly, follow through with your normal face cleanser, toner, and moisturizer.
---
Other Ways To Correct Dark Circles
Dark circles under your eyes are entirely natural. Oftentimes, they are even hereditary. If you find that concealer alone isn't enough to hide those greyish semi-circles underneath your eyes, apply a peach tinted color correcter underneath.
Use it sparingly since layering too much product can have the opposite effect. It can cake up and crease, and make the texture on your skin appear more obvious. You can also ensure you're eating a balanced diet, drinking plenty of water, and applying vitamin C to your under eye bags every night.
---
Conclusion: Round-Up Winners
Purchasing cruelty free makeup is one of the best ways you can look and feel your best, without worrying about harming your animal friends. Concealer is a multifunctional product; You can use it to correct spots and highlight your skin for a brighter appearance.
These are just a few a handful of cruelty free concealers at a drugstore price; however, out of all of them, the NYX is our top-rated makeup product on this round-up. It's incredibly affordable, yet offers a lot of value. It's even comparable to some higher-end concealers.
The NYX HD Concealer also comes in a variety of shades and is suitable for many different skin types, from dry to oily. The coverage is buildable as well, so nearly anyone looking for a decent concealer, whether they enjoy a heavy face of makeup or just a natural barely-there look, can try this product.
Our budget pick is the e.l.f Dual concealer. Although the coverage is light, it feels comfortable on the skin. The product can also serve many purposes for the price. Use it as an eyeshadow base or highlighter.
Lastly, the second runner up for the best concealer on this round-up review is the BaeBlu Cream Concealer. It blends like a dream, offers an insane amount of coverage, and will last you months. Not to mention, it contains nothing but natural ingredients too. Unlike the NYX concealer, it sits at a higher price point, but it is well worth it if you want to treat yourself and support a smaller brand.
Yet, whichever concealer you choose, we hope you find that going cruelty free doesn't feel like a difficult decision. Everyone deserves to look and feel their best, but not at the expense of our animal friends. But with cruelty free makeup, you can have the best of both worlds.